Mount Abu, the Switzerland of Rajasthan
Mount abu is the only hill station in Rajasthan. The hill station is situated in Aravali hills just near the border of Gujarat. In fact it is perfect weekend spot for the people of Ahmedabad and people of nearby cities like Jodhpur and Pali.
This place is considered the favourite vacations spot for Gujarati people, because this is the really beautiful place surrounded with Aravali hills and is the only hill station near Ahmedabad.

Table of contents

And the other and most important reason for it being so popular is that Gujrat is a dry state. So being the dry state, Ahmedabad people like to come to Mount abu to remove that dryness and enjoy in the weekends.
About Mount abu hill station
Abu road is situated in the foothills of Aravali, Rajasthan state. which is around 18kms from Mount Abu. So the climb to Mount abu starts from Abu road. Then the turns and slope of the road up makes it more pictorial.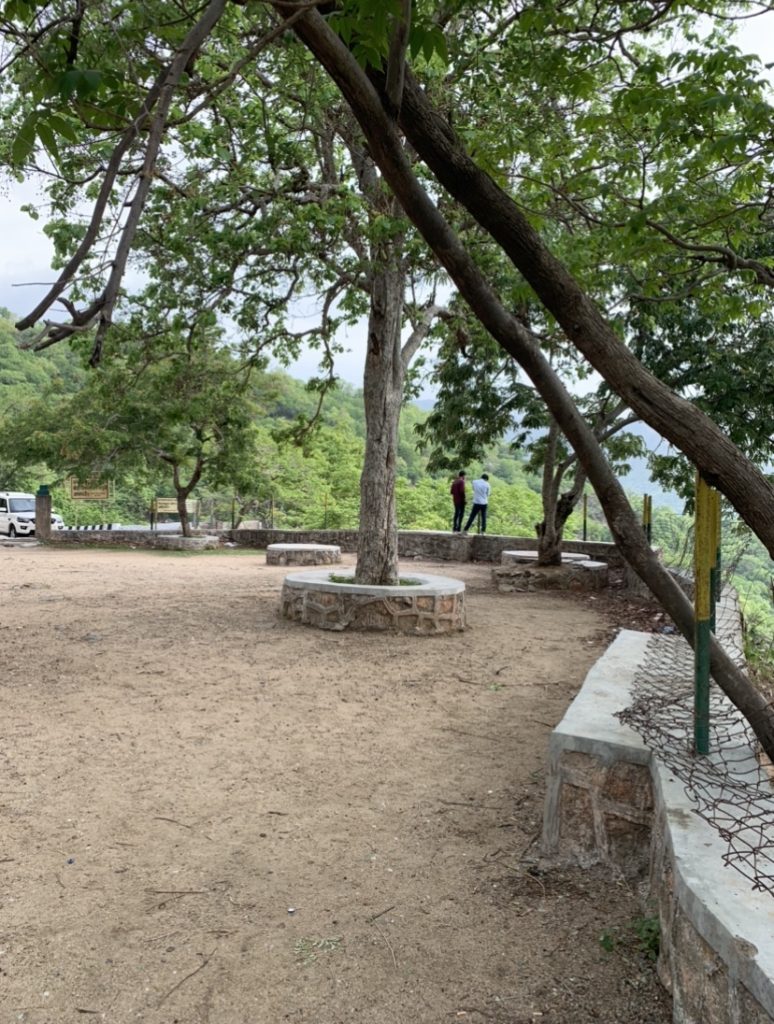 Abu road is well connected to Ahmedabad, jodhpur and Udaipur through Rail lines and highways. In fact one of the best highways of Rajasthan passes through Abu road.

There should not be any problem of connectivity.
So we planned to spend our vacations of 3 days in Mount abu. So as planned we reached Abu road in the evening time.

After paying the entry tax at the gate, we enter the hill station. There are a lot of hotels in the area as we go along, More and more inside the area.
Monsoons is the best time to explore the beauty of this area. At that time beauty of this area is at its peak. So we booked the hotel Gorbandh. Which is not too far from the entrance.

Best places in Mount Abu
1. Nakki lake
If you have ever been to Shimla, Mussoorie or any other hill station in Himachal or Uttarakhand. Then you must have seen the Mall Road over there. Nakki lake is more or less like the Mall Road of Mount Abu.

Nakki lake provides beautiful sunset views. Together with that, it proves to be the best jogging track for local people during early mornings. The walking track around the lake is of around 2 kms.

As you come from the market to the lake, There is Nakki lake boating area. You should definitely enjoy boating in Nakki lake, Tickets for which can be arranged from here.

Besides boating, one should take a walk along the track of Nakki lake. Which is really graceful. Actually the Nakki lake is surrounded by the lush green hills.

When you visit Mall Road of Shimla or Mussoorie, on one of side of the road, the beautiful valley provides picturesque view. While in Mount abu, there is no steep valley visible from the lake area. that makes it different from other hill stations.

Around the lake area, there are plenty of roadside shops, restaurants, temples and stalls. While immediate behind them is the city or small hills of Aravali. So it gives a feeling of an manmade lake which is made in some courtyard.
2. Guru Shikhar
This place is further 18kms from Mount abu. Gurushikhar is known for being the highest peak in the hills nearby. And then there is temple of GURU. For which you have to climb up a few hundred stairs to reach the temple.

But that climb is totally worth. Because of the mesmerising view it provides from the temple of beautiful mountains of Aravali.

3. Dilwara Jain Temple
Built between 11AD to 13th AD, Dilwara Jain temple is situated in Mount abu. Dilwara Jain temple is famous for the beautiful carvings on pillars and ceilings made of marbles.

The temple is surrounded by lush green hills of Aravali, which increases its beauty and makes the view more pleasant.
This temple consists of five major sections of temples dedicated to five Tirthankara(saints) of Jains. These temples were built between 1031AD-1582AD, and each section is carved and crafted with unique designs.

Minute statues of Jain idols are carved on marble stones very beautifully. The work was done in olden time when no transport facilities were available to this remote place.

4. Brahm kumari Ashram
Situated in the foothills of Aravali hills, Brahm Kumari aashram is an spiritual organisation. You should go and experience this ashram to ride on a journey of spirituality and meditation.
So let's talk about it. The ashram is spread in 50 acres land, which provides enough space for meditation. Following activities are conducted within the ashram-

Interactive Lectures
Murli class
Meditation
Lectures are interactive, where people can talk about their life, problems encountered, their life experiences and the solutions.

Murli class is conducted every morning from 7AM to 8AM. It mainly talks about the teachings of founder of this ashram.

Then comes the meditation part. Which is the main activity in this ashram, which is conducted from early morning 3AM to throughout the day. At 3AM the earliest meditation "Raja yoga meditation" is conducted. Then there are morning and evening meditation sessions.

So, we should visit this ashram at least once If we are in Mount abu. Who knows, it might be an spiritual awakening experience for any of us.

5. Mount abu wildlife sanctuary
This wildlife sanctuary is situated in lush green forests in lap of Aravali hills is enriched with flora and fauna. Their are plenty of wildlife to be encountered here. Which includes sloth bear, leopard, wild boars, deer, sambar and langurs.

There are plenty of langurs, Wild boars, chinkara and sambar inside the sanctuary. If you are lucky enough, you might come across a leopard or sloth bear.

The best thing about this sanctuary is the picturesque views of the Aravali hills from this sanctuary. Even the quality time spent within these hills will make the trip worth A lot of memories.

6. Achalgarh fort
Achalgarh fort is around 11kms north of Mount abu. Which was built by Parmaar rulers dynasty, and later on rebuilt by Maharana Kumbha.
This fort shows glimpses of ancient Mewar architecture. There are many temples inside the fort which defines its religious significance. The temple includes Jain temples, dashavtar temple and temple of lord Shiva.

Besides all that, the fort provides the amazingly captivating views of the Aravali hills, which are not possible from anywhere else in Mount abu.

Tip: Most of the tourist places and hill stations are too much crowded. So in order to enjoy the beauty of this place, just take a walk or drive to some less crowded place or point and spend some time over there. Then only you can truly enjoy the calmness and the tranquil beauty of this place.

Mount Abu weather
Hill station Mount abu can be visited throughout the year.

In the summer time, it is not too hot like other desert areas of Rajasthan. Actually the temperature of Mount abu hardly goes above 33 Celsius in summers.

While winters are from Nov-Feb. Which becomes a perfect destination for couples for honeymoon and other people who want to enjoy a bit cold weather. The average temperature in winters is around 10 deg Celsius. Which can sometimes go upto 0 deg Celsius. But it never gets unpleasant.
And the monsoon times from July-Sept is perfect for visiting these hills. As the rains increases the beauty of these hills by two fold.
Hotels in Mount abu
As you enter Mount abu, There are plenty of hotels on both sides. Most of them are budget hotels and not so costly. But the tariff mostly depends on the season.

Mount abu hotels tariff are at its peak during summer and monsoon season. Because during monsoon times, beauty of these hills are at peak.

A few good hotels are as below-
And the best one is The Bhagwati resort. This resort is built near Jodhpur- Ahmedabad highway just outside the Abu road. I found this one perfect for a family stay, as it has acres of free land for kids to play, swimming pool and A nice restaurant with awesome food quality.

How to reach here
By air– Udaipur airport is the closest airport (176km) from Mount abu. From Udaipur bus or can can be taken to Mount abu
Train: Abu road railway station is very well connected to all major cities through rail lines. The major cities include Jaipur, Jodhpur, Ahmedabad, Delhi, Mumbai and a many more cities. Abu road is 28kms from Mount abu.

By road– Abu road (28kms from mount abu) is well connected to Gujarat and all other major cities of Rajasthan through highways. You can hire a cab or opt for Rajasthan roadways buses or private bus services. The buses are running on regular basis.

Places to visit near Mount abu
There are other beautiful places nearby Mount abu that should be visited.
– Udaipur

Thanks for reading.